Although acupuncture is controversial among western society, research suggests that it can relieve pain. The scientific logistics of acupuncture remains uncertain; some people believe it balances vital energy while others believe it produces a neurological effect. Nonetheless, many patients have found success in acupuncture in SW Calgary, T2V 0E4 and the relieving benefits it has on the overall body.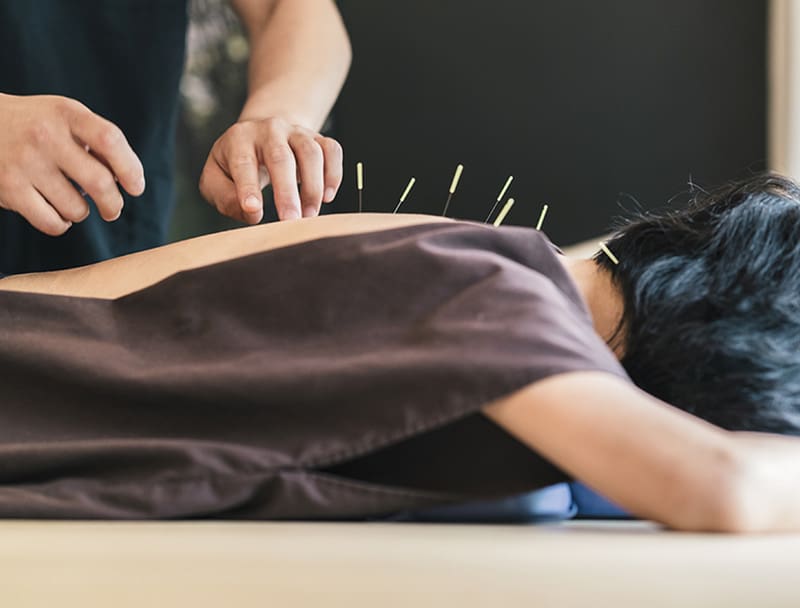 Acupuncture Centre Near You
When you receive acupuncture in SW Calgary, needles are inserted into an individual's body, the focus is to balance their energy. Claims have been made that acupuncture is responsible for promoting wellbeing and has the ability to cure illnesses. Individuals with the following conditions, headaches, high blood pressure, and whooping cough often use acupuncture.
Are you interested in receiving acupuncture in SW Calgary? Contact our practice to schedule an appointment today!
How Does It Work?
Traditional Chinese medicine explains that illness is the outcome of an imbalance between the "yin" and "yang" and the life force "qi". Qi flows through meridians and pathways which can be accessed through three hundred and fifty acupuncture points in the human body.
According to some experts, neuroscience is used to explain acupuncture. These individuals believe that the acupuncture points are located where nerves, muscles, and connective tissues can become stimulated. As a result of the increased blood flow caused by the stimulation, the body radiates a natural pain fighting ability.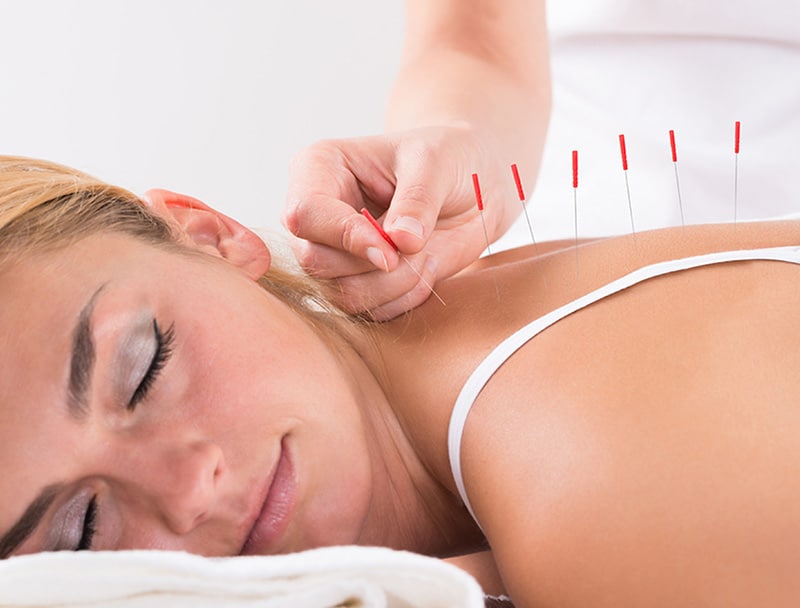 What are the Uses?
Research suggests that acupuncture may relieve both headaches and migraines. It is also suggested that multiple infections can be treated through acupuncture such as urinary tract infections and epidemic hemorrhagic fevers. Note, further scientific confirmation is required.
Acupuncture is proven to be beneficial in cases of:
Lower back pain.
Pain in the neck.
Osteoarthritis.
Pain in the knee.
Tension headaches and migraines.
Some conditions that may benefit from acupuncture include:
Blood pressure (low and high).
Nausea and vomiting that is chemotherapy induced.
Post-operative convalescence.
Rheumatoid arthritis.
Gastric conditions such as peptic ulcer.
Periods that are painful.
Dysentery.
Allergic rhinitis.
Facial pain.
Spine pain.
Stiff neck.
Substance and alcohol dependence.
Morning sickness.
Induced labour.
Sprains.
Tennis elbow.
Sciatica.
Dental pain.
Fibromyalgia.
Neuralgia.
Tourette syndrome.
Obesity.
Vascular dementia.
What are the Benefits of Acupuncture?
The following are five benefits of receiving acupuncture in SW Calgary, T2V 0E4:
It is safe if performed correctly.
There are limited side effects.
It can be combined effectively with multiple treatments. Acupuncture is frequently combined with "cupping" an Asian technique.
It has the ability to control certain forms of pain.
It is a good alternative for patients who do not like to take medications and prefer a more natural approach.
Schedule your appointment today at our acupuncture clinic near you!