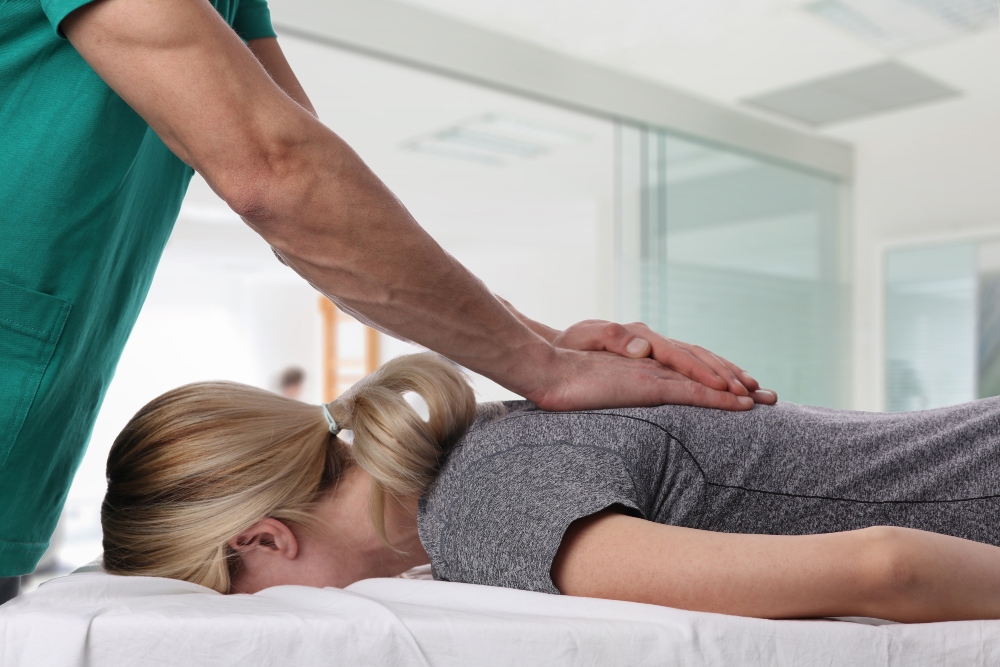 Massage therapy is a beneficial comprehensive approach for enhancing overall well-being, lowering stress levels, and treating a variety of physical conditions.  However, selecting a qualified and reliable chiropractor near you will make a big difference in how successful the treatment is. Making an informed choice is crucial given the abundance of alternatives accessible.
Define Your Goals
It's important to decide what you want and expect before starting your search for a massage therapist. Do you want to unwind, get some pain treatment, or recover from an injury? Specific demands are met by various massage treatments. It will be simpler for you to choose a therapist with the required education and expertise if you are aware of your goals.
Research Credentials and Qualifications
After deciding on your objectives, look into suitable massage therapists. Look for people who have massage therapy licenses or certifications from respected groups or regulating authorities in your area. This guarantees that they have the required training and follow industry norms.
Seek Recommendations
When selecting a massage therapist, referrals from friends and family may be quite helpful. Consult with your friends, relatives, and coworkers to see if they have any recommendations for therapists. Personal recommendations can shed light on the therapist's competence, method, and overall approach.
Check Online Reviews
Online reviews and testimonials might offer further information about a massage therapist's reputation in addition to personal recommendations. Customer testimonials can often be found on social media platforms, websites like Google and Yelp, and other websites. Pay attention to all comments, favorable as well as negative, and take the overall consensus into account.
Interview Potential Therapists
Make contact with potential massage therapists in order to learn more about them before making an appointment. Ask them about their background, education, areas of expertise, and methods. You may evaluate someone's professionalism and communication abilities through this chat.
Consider Specializations
Sports massage, deep tissue treatment, prenatal massage, and aromatherapy are just a few examples of the areas in which different massage therapists may specialize. Pick a therapist whose area of expertise matches your needs and ambitions. The results of your massage may significantly vary depending on their level of competence in a certain area.
Evaluate the Environment
Your experience will be significantly impacted by the atmosphere and hygiene of the massage studio. Verify the cleanliness and comfort of the space. Your healing and relaxation should be supported by the therapist's ability to create a peaceful, peaceful environment.
Discuss Pricing and Availability
Talk with the therapist about costs and availability before making a selection. Think about how much it will cost and whether their schedule works with yours. Extremely low pricing should be avoided since they could signify worse quality services.
Trust Your Instincts
Finally, believe in your gut. It's fine to seek out another therapist if your early contact with them makes you feel awkward or apprehensive. A successful massage session depends on you and your therapist having a great relationship and trust.
Benefits of Choosing the Right Massage Therapist 
The following are some key advantages of opting for the best massage therapist:
Improved posture
Enhanced sleep quality
Stress reduction
Pain relief
Boost the immune system
Increased mobility and flexibility
Healing on multiple levels
Long-term advantages
Your physical, mental, and emotional well-being can be improved by choosing the right massage therapist in SW Calgary since they provide a wide range of benefits.
Improve Your Quality of Life by Visiting Calgary Spine & Sport
By focusing on your unique requirements and objectives, our knowledgeable therapists are dedicated to assisting you in achieving complete wellness. With our tailored approach, each session is tailored to your needs, whether you want to relax, relieve pain, or enhance mobility.
Come see us today to learn more!